There are multiple ways to download a saved Roast profile from the RoastPATH Portal.
From the Portal Dashboard click 'Profiles' in the upper left. Find the profile you want to download and click 'View'. Then click the Download Icon upper right of the screen. This opens a pop-up where you select the file format to download. The choices are .rpath (RoastPATHs preferred file format), .alog (Artisans file format) and .pdf.
How to Download Profiles:
1. Click "Profiles"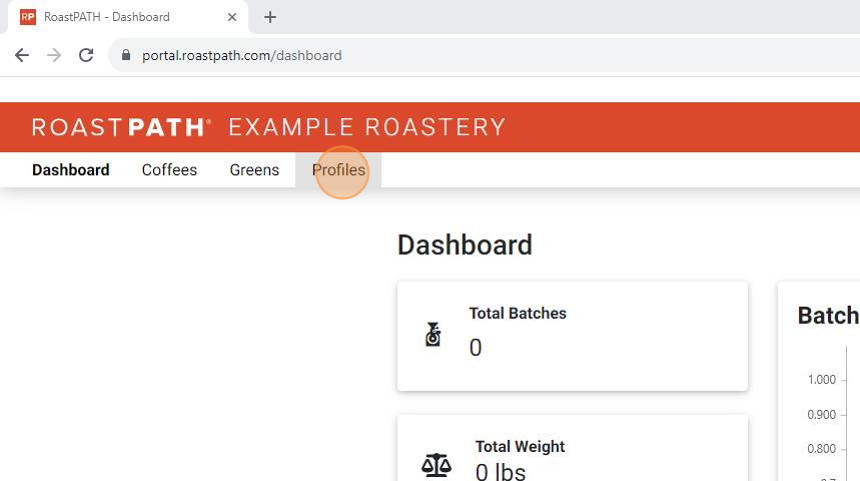 2. Click the profile you want to download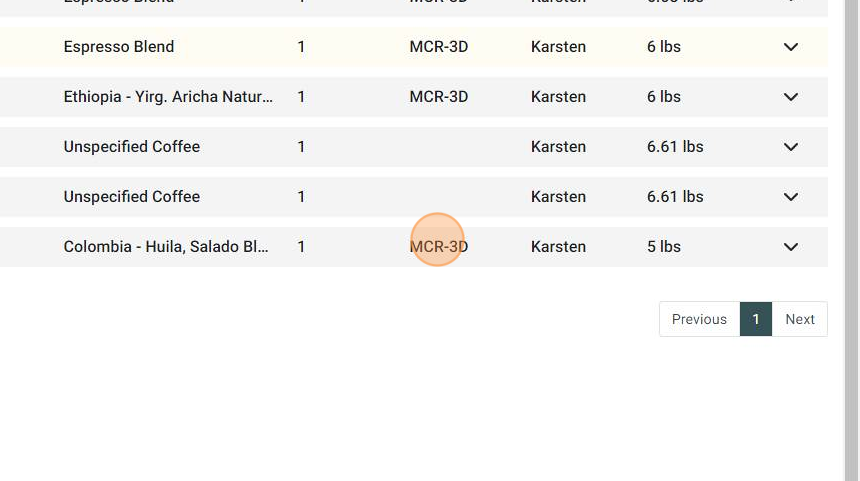 3. Click "View"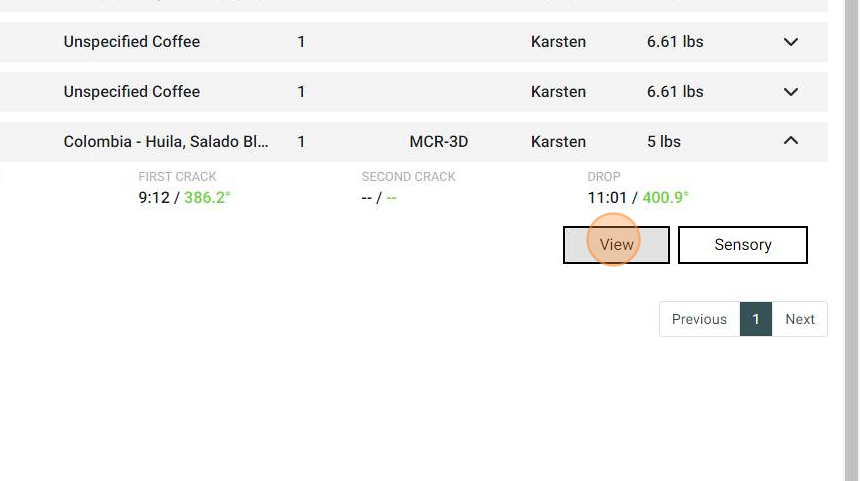 4. Click "Download"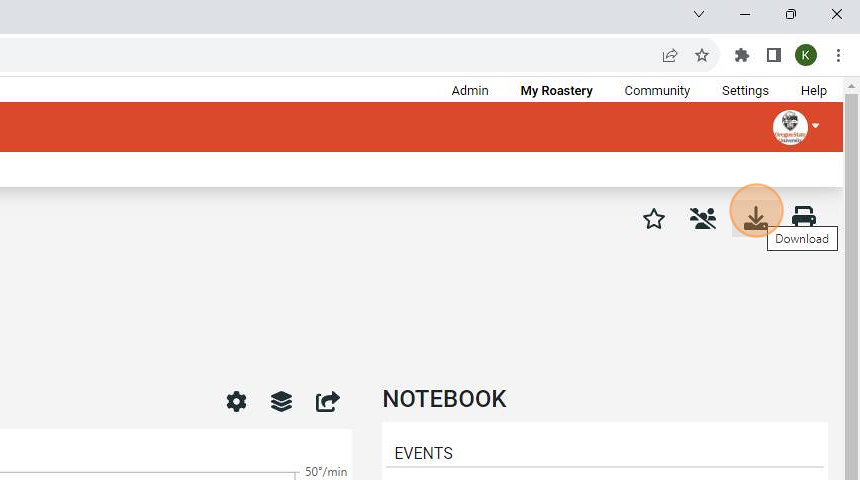 5. Click the file format to download