Previously saved Roast Profiles can be set as underlays on the Roast Chart to use as a reference while roasting.
To select a profile to underlay, click the Underlay Icon in the upper right of the Roast Screen. Then click the '+' icon under Reference Display Settings. This will open the 'Select a Reference Profile' pop-up. Click the Profile you wish to underlay then click 'SET' in the lower right of the Reference Select pop-up.
Once a profile has been selected as a reference the data displayed can be customized in the Reference Display Settings.
How to Select a Reference or Underlay:
1. Click the 3 lines in the upper left of the RoastPATH App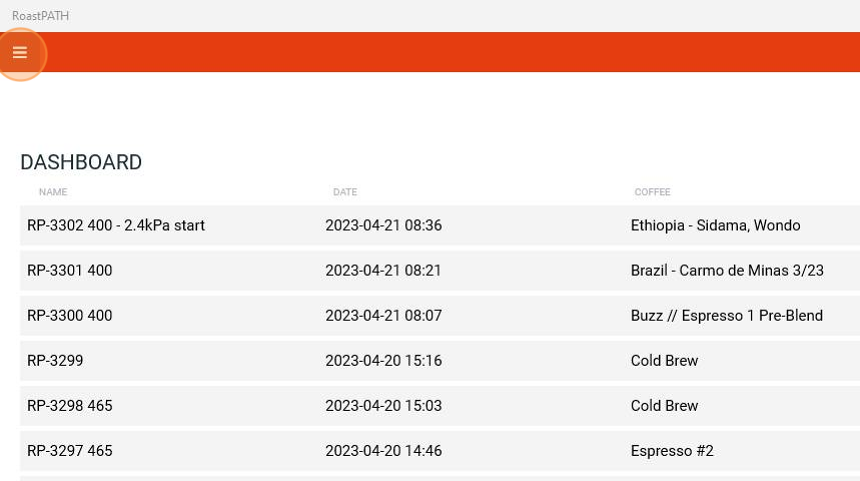 2. Click "Roast"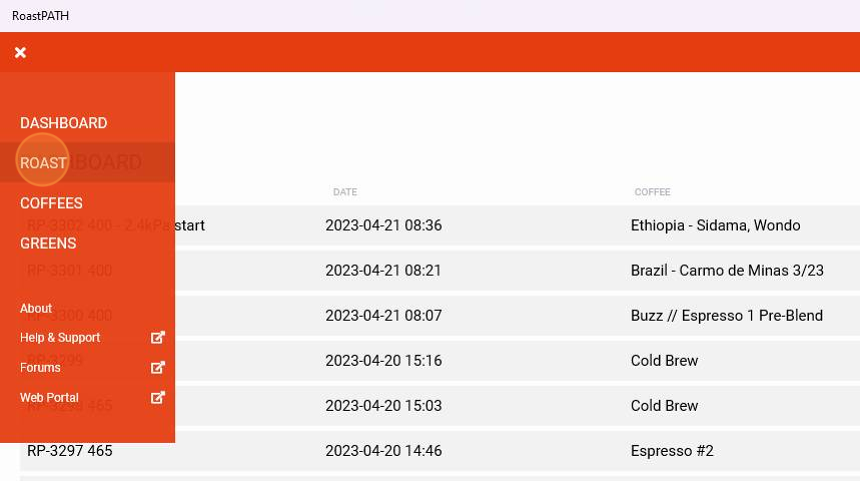 3. Click the Underlay Icon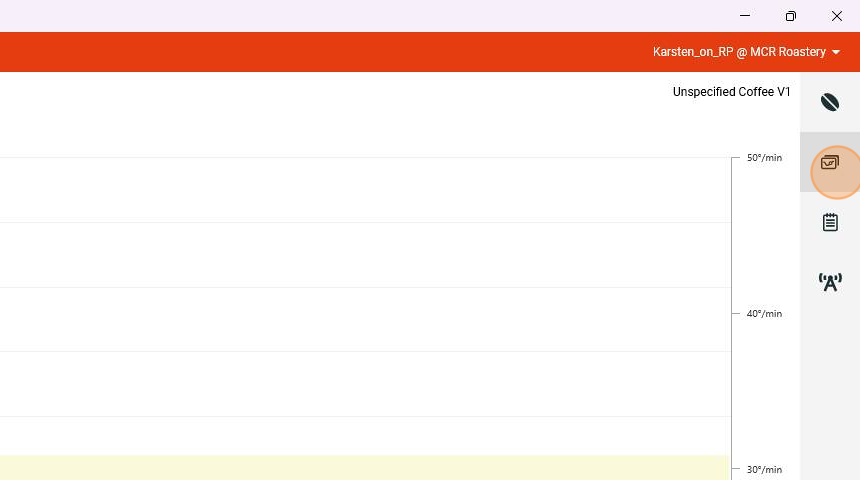 4. Click the Plus Sign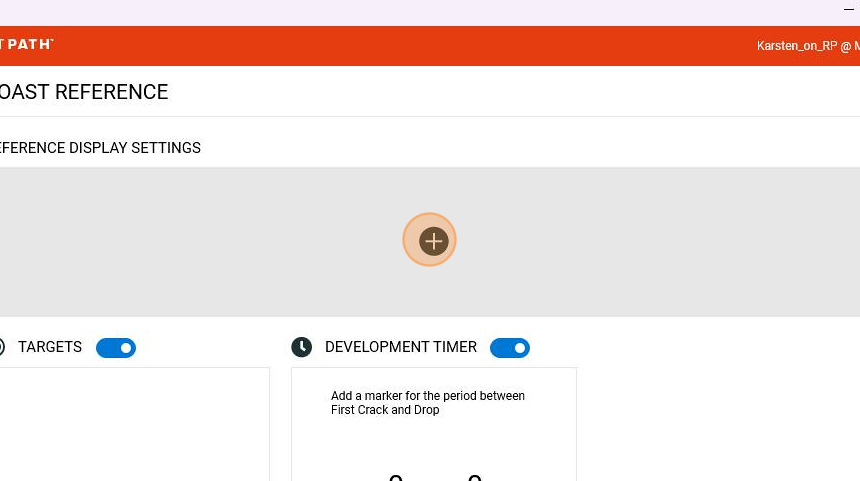 5. To Filter the list of Profiles Click "FILTER"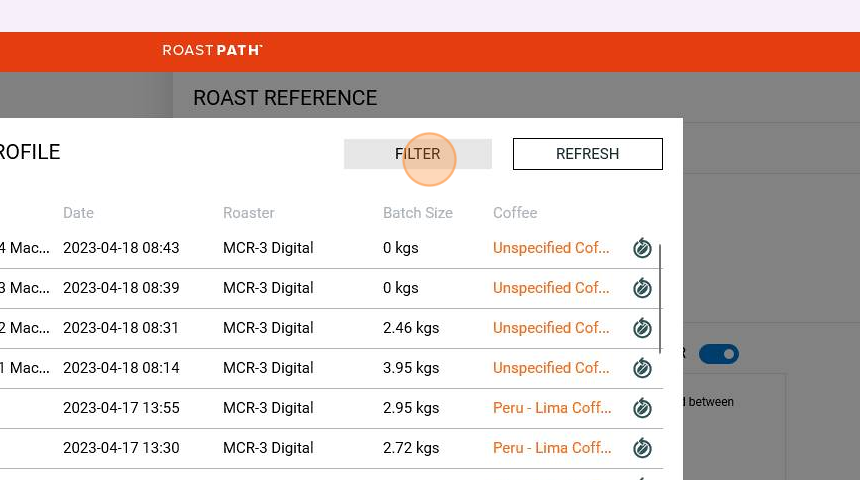 6. Filter profiles by your chosen criteria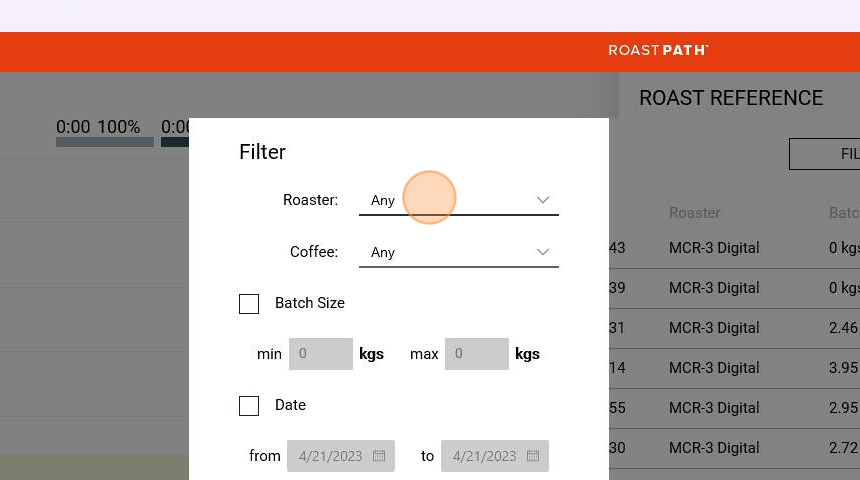 7. I chose to filter by Roaster Model by clicking "MCR-3 Digital"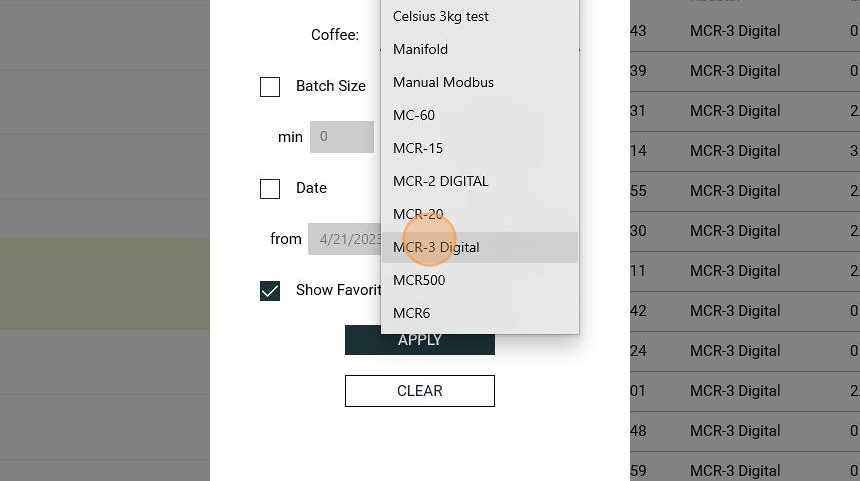 8. Click "APPLY"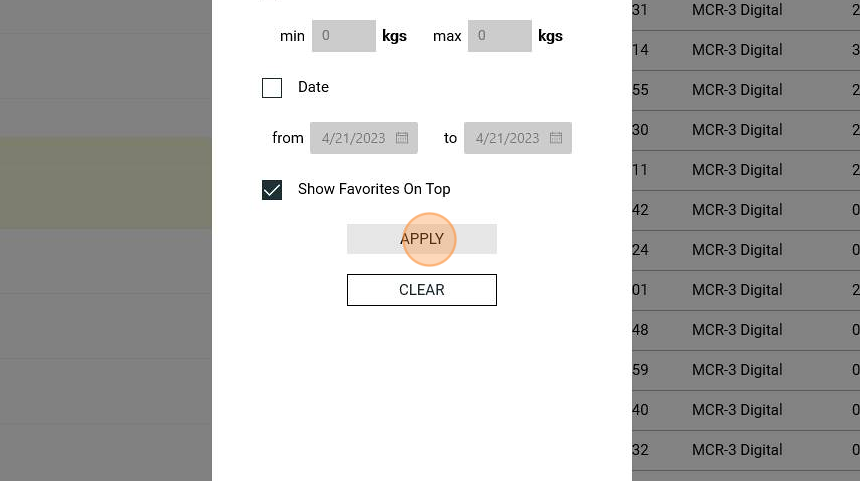 9. Select the Profile to Underlay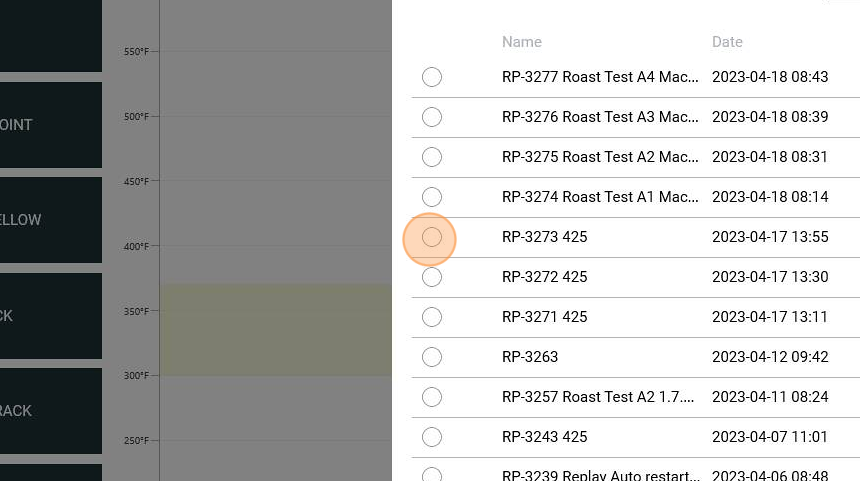 10. Click "SET"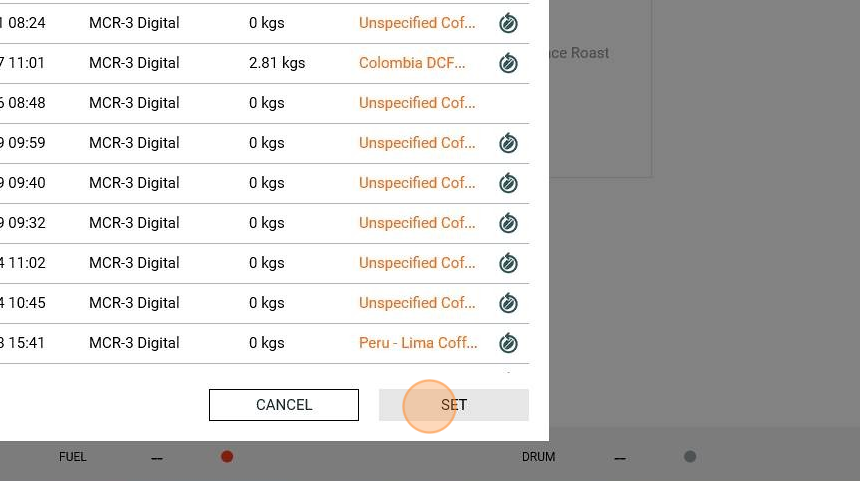 11. Click the Underlay Icon to close