Sign into your RoastPATH Portal, click 'Settings' in the upper right navigation bar. Click the 'Roastery' dropdown on the left side of the screen. Click the dropdown for your roastery then choose 'Roasters' in the sub menu. Select 'Add A New Roaster' on the right side of the screen. Input the following information:
Name (Your internal name for your roaster)
Manufacturer
Model
Series
Your selection of manufacturer, model and series will give you a suggested configuration which will allow your roaster to connect to RoastPATH.
Then click the 'Create' button.
After you install the RoastPATH app, see the article Connecting RoastPATH & your Roaster for instructions to establish a connection.
If you have a connection issue or trouble establishing a connection, see the article Troubleshooting a Connection between RoastPATH & your Roaster or contact support for help.
Guide to Adding a Roaster in RoastPATH
1. Log In to the RoastPATH Portal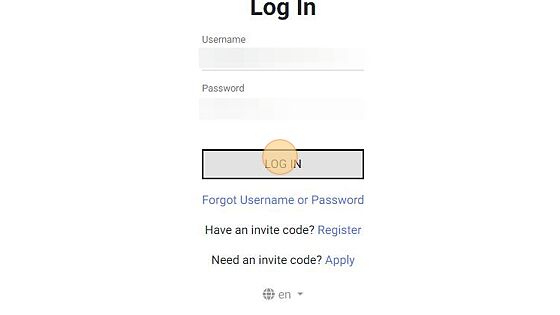 2. Click "Settings"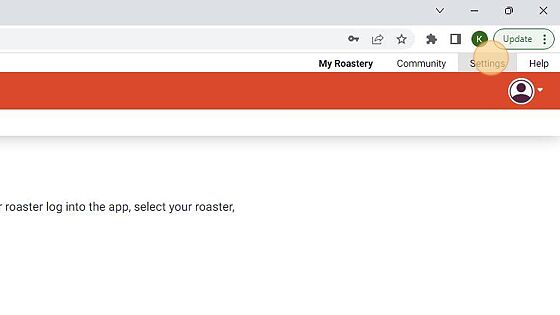 3. Click "Roastery"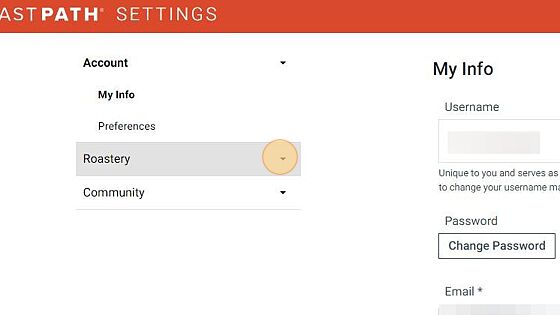 4. Click "The name of your Roastery"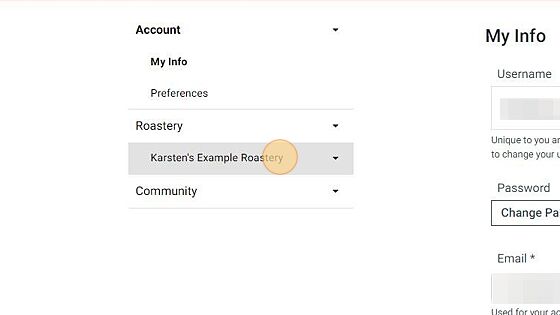 5. Click "Roasters"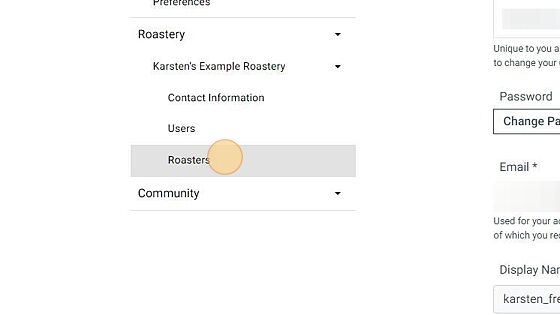 6. Click "Add A New Roaster"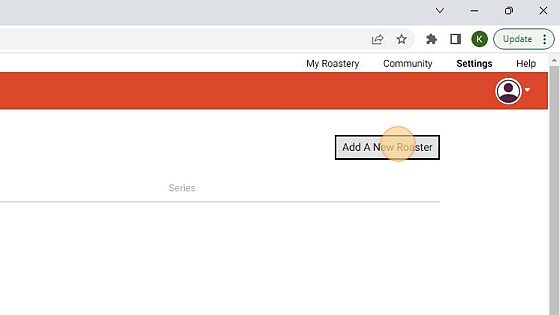 7. Name your Roaster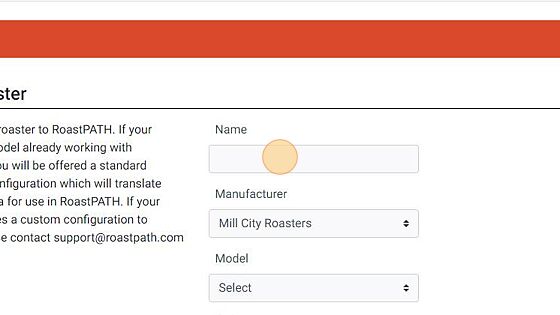 8. Select the Manufacturer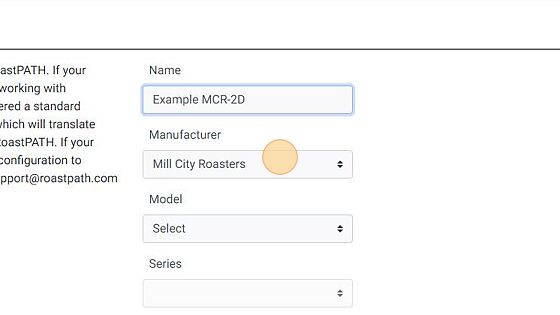 9. Select the Model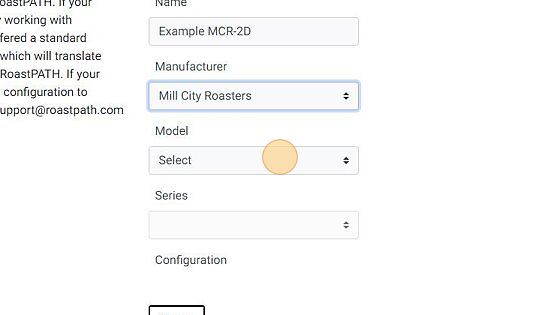 10. Select the Series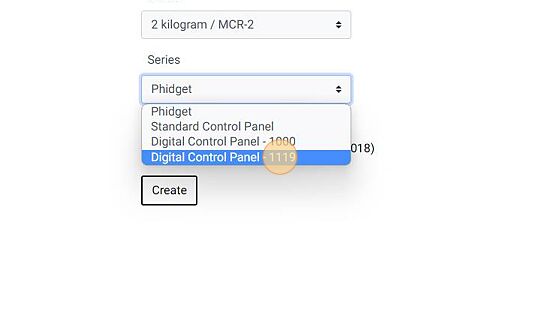 11. Click "Create"